Thought Leadership
Protect your data: remain compliant and resilient in times of disruption
Disruption exposes vulnerabilities and increases the risk for businesses. COVID-19 is causing major disruption for organizations around the world, especially for businesses that have more at stake in terms of critical assets. Data Privacy compliance is still a requirement however and the recent health crisis has thrown up a number of data protection challenges, including:
Making it more difficult to protect sensitive data with employees relying on software applications for business continuity
Having to manage the surge in the number of threat alerts with dispersed security teams who were already overloaded
Mitigating the increased risk of a data breach due to users tasked with doing more with less.
Join Terry Ray, SVP and Imperva Fellow who will share his thoughts on how adopting a data-centric approach to security helps you ensure compliance while at the same time increasing your resilience to mitigate the risk of a breach and ensuing long term damage to the reputation of your business.
Sponsored by: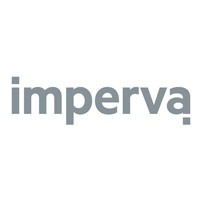 Imperva
Presented by:
Terry Ray, SVP and Imperva Fellow, Imperva